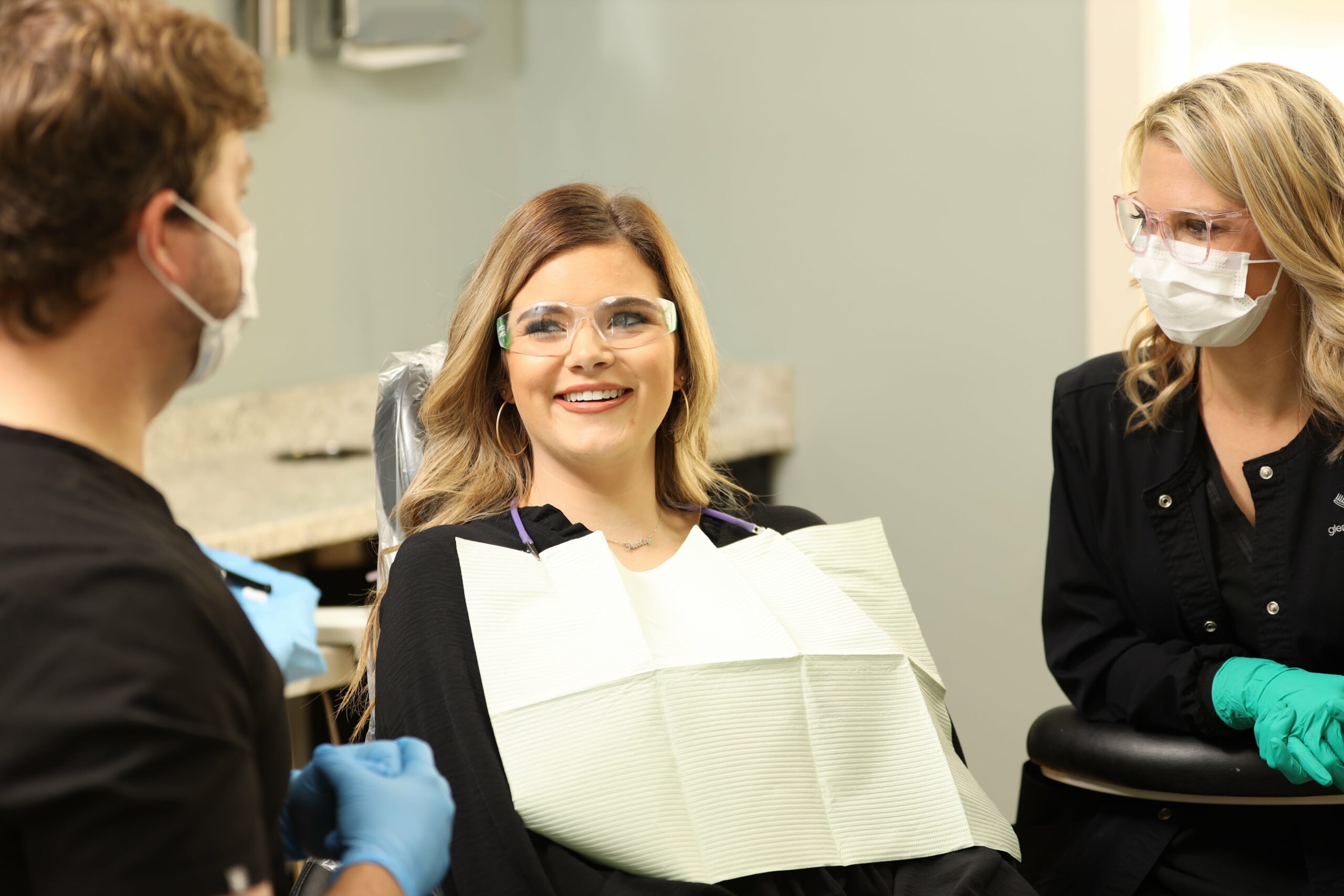 Gentle, Advanced Care for your Family's Smiles
When you're a patient of Dr. McGibony and Associates, you will receive the same high quality, personalized dental care we provide our family members. We'll develop a personalized care plan, using leading-edge techniques and technology, so your visits are painless, effective, and ensure you achieve your healthiest, happiest smile!
Our team is committed to exceptional dentistry. We want to help you achieve your goals with a minimum of stress and support you as you develop and maintain optimal dental health!
What's Different about Our Office?
At Dr. McGibony and Associates, we care about you, not just your teeth. We want to learn who you are, understand your dental goals and needs, and become your partners as you achieve a great smile!
We focus on communication. We'll always listen to your concerns, ask questions to clarify, and respect your unique situation. Please talk with us about what you want from your dental care, knowing we will work with you to find the perfect solutions.
We care about your overall wellness, beyond your smile. The connection between oral and body health cannot be overstated: what happens in one affects the other. Likewise, one's smile, and how it looks, affects one's self-esteem and confidence. We want you to achieve a healthy mouth, body, and smile!
We believe if you're fully informed about your dental health and care options you're able to make knowledgeable decisions about care. We'll thoroughly review all proposed treatment, explain why it's recommended, and talk about options. While we provide guidance, treatment decisions are always yours: this is your smile, after all!
We'll also walk you through fees, financial options – including payment plans and our in-house Dental Savings Plan – and insurance, answering all of your questions. Our staff is skilled at making sure you get the most from your dental benefits, so you don't need to worry about paperwork and dealing with the insurance company.
We emphasize education, ours and yours. Our staff receives continuous training and stays current on the latest developments in order to provide you with the most up-to-date care. We also share what we learn with you, as we believe patient education is key to you taking control of your smile's health!
Schedule a Visit
Dr. McGibony and Associates is a family-friendly practice, where we enjoy seeing patients of all ages. Please contact our dental office to learn more about the care we offer and schedule a visit for yourself or a loved one.
Our doctors and team members look forward to welcoming you and your family to our dental family; we're excited to be your partners as you achieve optimal oral health and a beautiful, confidence-filled smile! Please, contact us today!
Office Location
378 Savannah Ave | Statesboro, GA