 Welcome to Statesboro Family Dental! Our staff offers complete care to assist you in obtaining and maintaining a healthy, beautiful smile.
Office Location
378 Savannah Ave | Statesboro, GA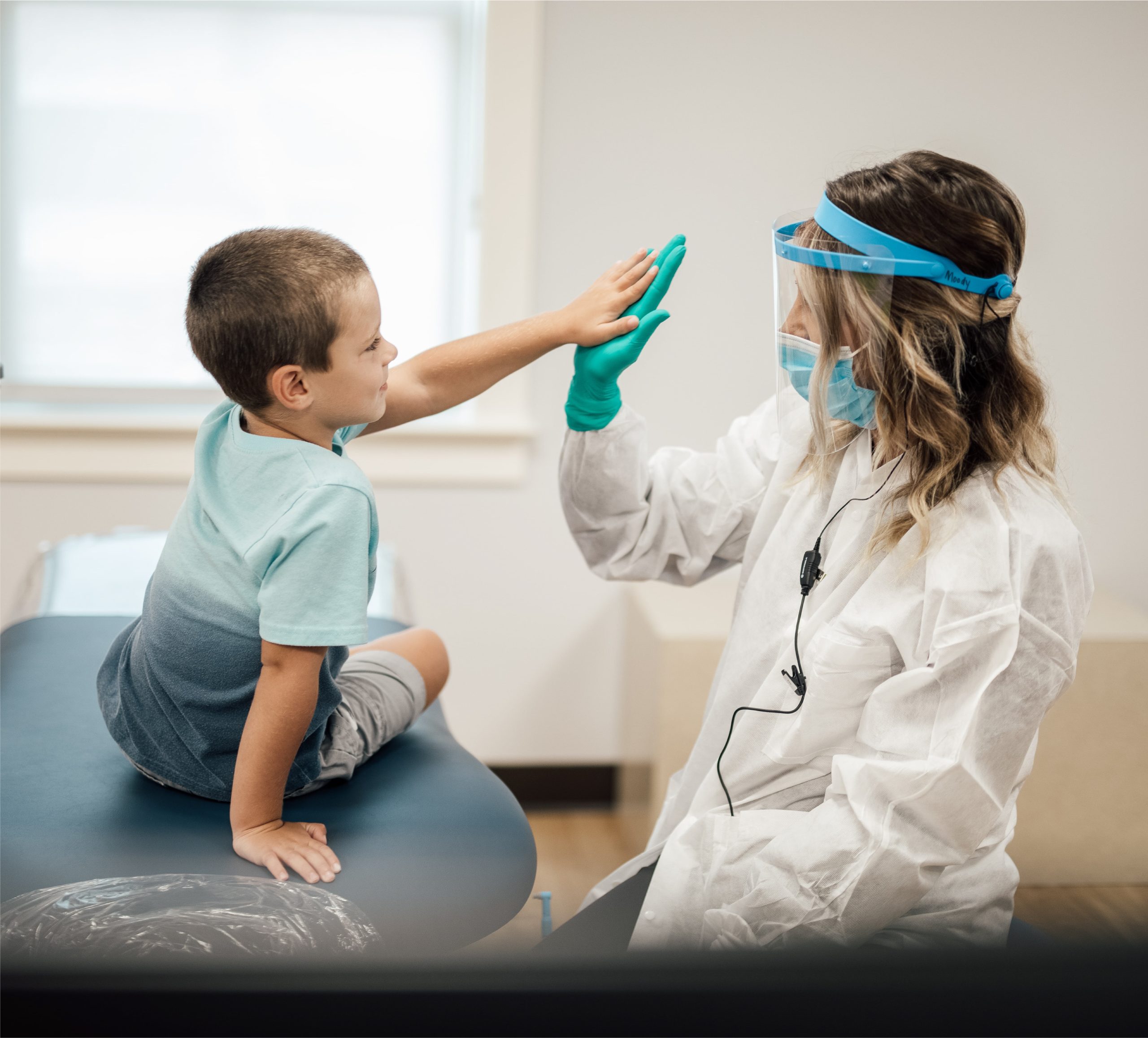 Welcome to Statesboro Family Dental
At Statesboro Family Dental, we deliver the highest quality dental care with each patient treated as a member of our family. Our goal is to help you develop a lifetime of beautifully healthy smiles and build a lasting connection in the process.
Our doctors offer a range of advanced, conservative dental treatments. They will work with you to determine the ideal solutions to your unique needs, striving to improve your health, appearance, self-confidence, and overall quality of life.
In addition to dental exams, cleanings, fillings, and preventive care, we offer:
Cosmetic dentistry and enhancements, Philips Zoom! teeth whitening, and injectables.
CEREC® same-day tooth restorations (crowns) and All-on-4® same-day teeth replacement
Endodontic therapy (root canals), oral and maxillofacial surgery, full-mouth reconstruction, and dental implants
Perio Protect® non-invasive treatment for periodontal (gum) disease
Orthodontics, and Invisalign® and Invisalign Teen® clear aligners
iTero® digital impressions and advanced dental technology
Pediatric dentistry and emergency dental care
Our doctors and team members are professional, highly educated, honest, and compassionate. We are warm and friendly, too, and we thrive on the relationships we grow with our patient family!
Please contact our dental office to learn more about the patient-centered care we offer and schedule a visit for yourself or a loved one. The sooner you call, the sooner you're on your way to a healthier, more becoming smile!
Use of Innovative Technology
All procedures are furnished with state of the art equipment and maintained at the highest standards.
High Treatment Success Rates
Our treatments are performed by skilled dentists based on today's standards of care, which promotes the best treatment outcomes.
Years of Dental Experience
With many years of dental experience, we are experts in all facets of dentistry. You will receive the best care available.
A healthy smile starts with a clean mouth. While at our office, we make sure that you receive a level of service that ensures you'll be happy with your dental work. To see that you maintain great oral health, this level of care needs to extend into your personal oral hygiene routine. We can help you establish a dental hygiene routine that will keep your teeth healthy and white.
​
There are times when you will want to or need to be sedated for a procedure and our doctors are trained in this form of dentistry. By using IV conscious sedation, you'll be able to have your dental work performed without having known it was even completed.
One of the questions we ask when meeting with a patient is, "Do you like your smile?" If not, we have various ways to bring your smile to life and have you feeling confident and secure in showing your teeth. From bridges and crowns to dentures and bonding, we have the means to help you enjoy your smile and enjoy smiling.
​We offer a variety of ways to brighten your smile with veneers, bleaching, bonding, inlays and onlays. When you're happy with the way your teeth look, you'll feel more comfortable smiling and enjoying the healthy benefits of smiling everyday.
You can have a bright, shining smile when you visit our dentists for professional teeth whitening. This service is affordable, effective, and safe, as our dentists use whitening agents to lighten your teeth several shades. Feel free to call us if you have any questions about our whitening procedure.
Visiting your dentist isn't just for healthy teeth, it's for healthy gums and an overall healthy mouth as well. We focus on the prevention, diagnosis, and treatment of periodontal disease and in the placement of dental implants. Regular periodontal care will ensure you're mouth is as healthy as it can be.

Invisalign® treatment is the clear alternative to metal braces for kids, teens, and adults. Whether you want to correct crowded and crooked teeth, close gaps and spaces, adjust misaligned and deep bites, reduce gummy smiles, fix protruding teeth, or just want a slightly straighter smile, Invisalign treatment could be the right option for you. 
Click Below to learn more and schedule your consultation today!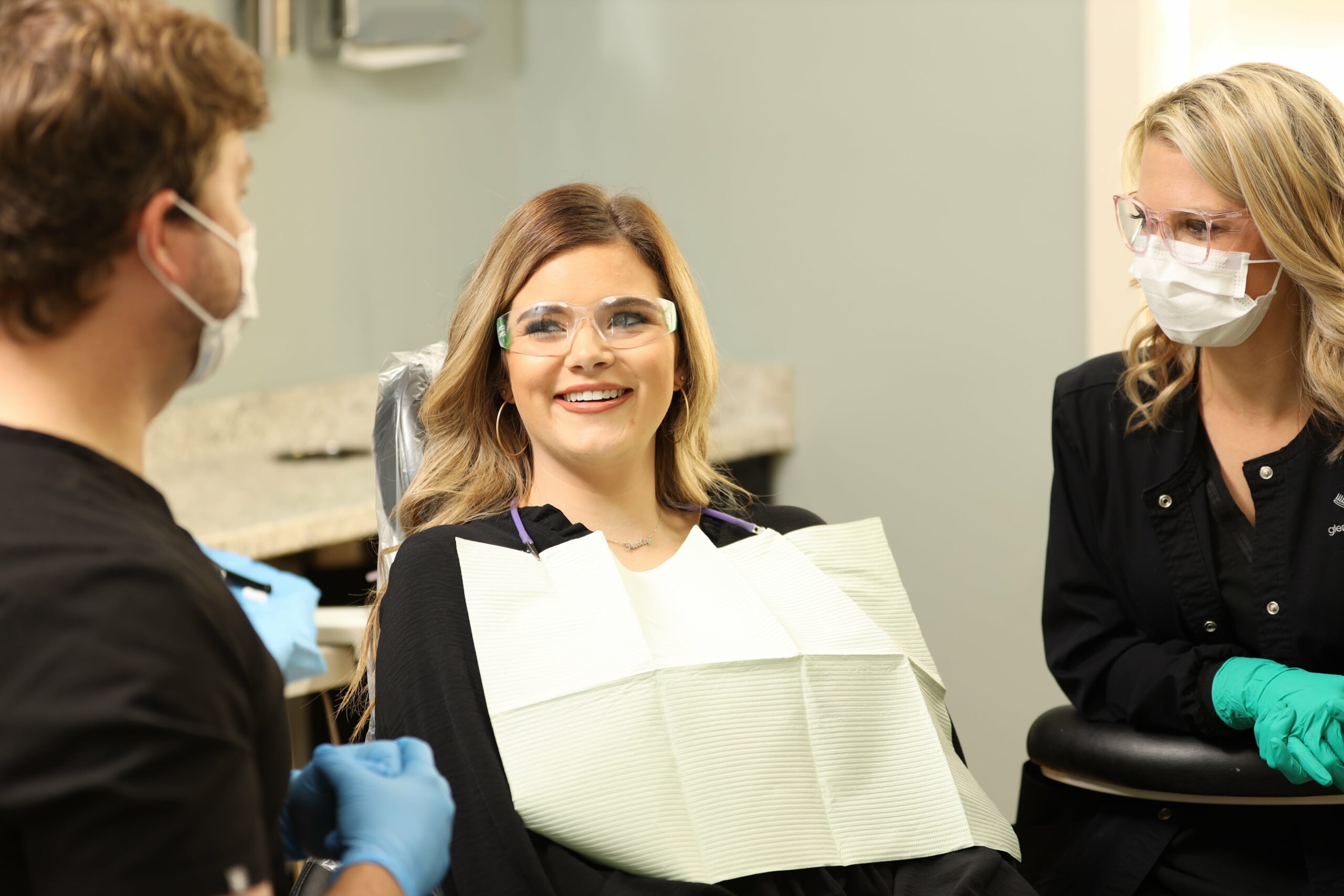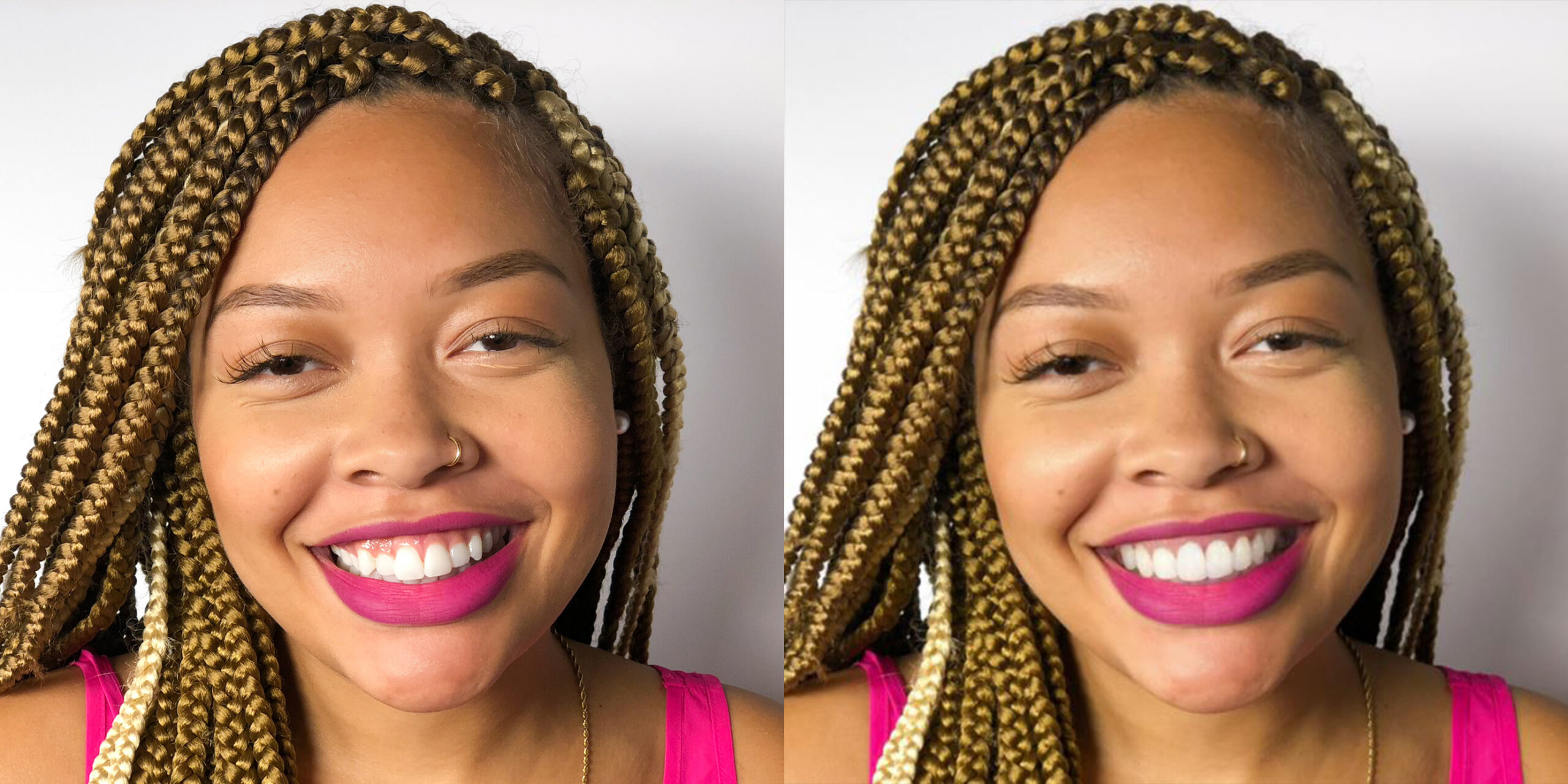 Dental Care for The Whole Family
New Patient Paperwork
To lower your wait time, you are welcome to print and complete your patient paperwork prior to your appointment.
Frequently Asked Questions
What Insurance do you accept?
We accept most insurances and our Financial Coordinator will work with you to help you maximize your benefits!
I have Dental Anxiety, what can you do to help?
At Dr. Statesboro Family Dental, you can experience dental treatment comfortably with several different methods of Sedation Dentistry.
What if I need a service not listed?
We offer a full range of preventative, restorative, and cosmetic dental services. If the specific service you need is not listed, Call us at (912) 764-4403. If we don't happen to offer that service, we'll refer you to one of our trusted partners!
Do you offer pediatric dentistry?
Certainly, we welcome children at our office, and recommend you bring them in for their first appointment!
Priscilla Bradley
2022-06-06
I was seen today by Dr. MCgibony and Angelica the most sweetest assistant and best chair side manners from both Dr. McGibony and his lovely assistant. I chipped one of my front teeth and Dr. MCgibony was able to make it like brand new again!!!! The color match is so natural and feels smooth to my tongue. Thank you guys for always being the best!!!! Dr. MCgibony is a rockstar!!!! Thank you so very much!!!! Warmly, Priscilla
Dr. McGibonys office was able to get me in on an emergency appointment and he did a fantastic job fixing my crown on my front tooth!! Best care, friendly staff....I love them!!
There was almost no wait time. I was actually seen at the scheduled appointment time! That's rare. Everyone was so sweet, kind, and accommodating. The doctor is by far my favorite dentist ever she's simply amazing!!!! I'd give them more than five stars ✨ if it were possible. I'm actually excited to go back and I'm impressed with her work so far.
Majesty Fuller
2022-05-26
Ooh my goodness! The ABSOLUTE BEST Dentist Office in Statesboro. Everyone there is, very welcoming!! The dental assistant Angelica (my sister) referred me to this practice! Dr.Unes & Jessica IS THE BOMB.COM! They both took the time to explain everything about my visit & how to continually take care of my teeth. Mrs.Jessica really put the works on my teeth, for my cleaning! Dr.Unes is the best Dentist ever!!!! A huge shoutout to my sweet sister for the referral. You Guys Rock!
I went here for my first time today and this has been the best dentist I've been to. I called yesterday to make an appt ASAP and they got me in the next morning. They were very transparent with everything they were doing and showing me X-rays of my teeth explaining to me what the pictures are. I highly recommend this place to anyone. Call Us Today to Book Your Appointment
Office Location
378 Savannah Ave | Statesboro, GA