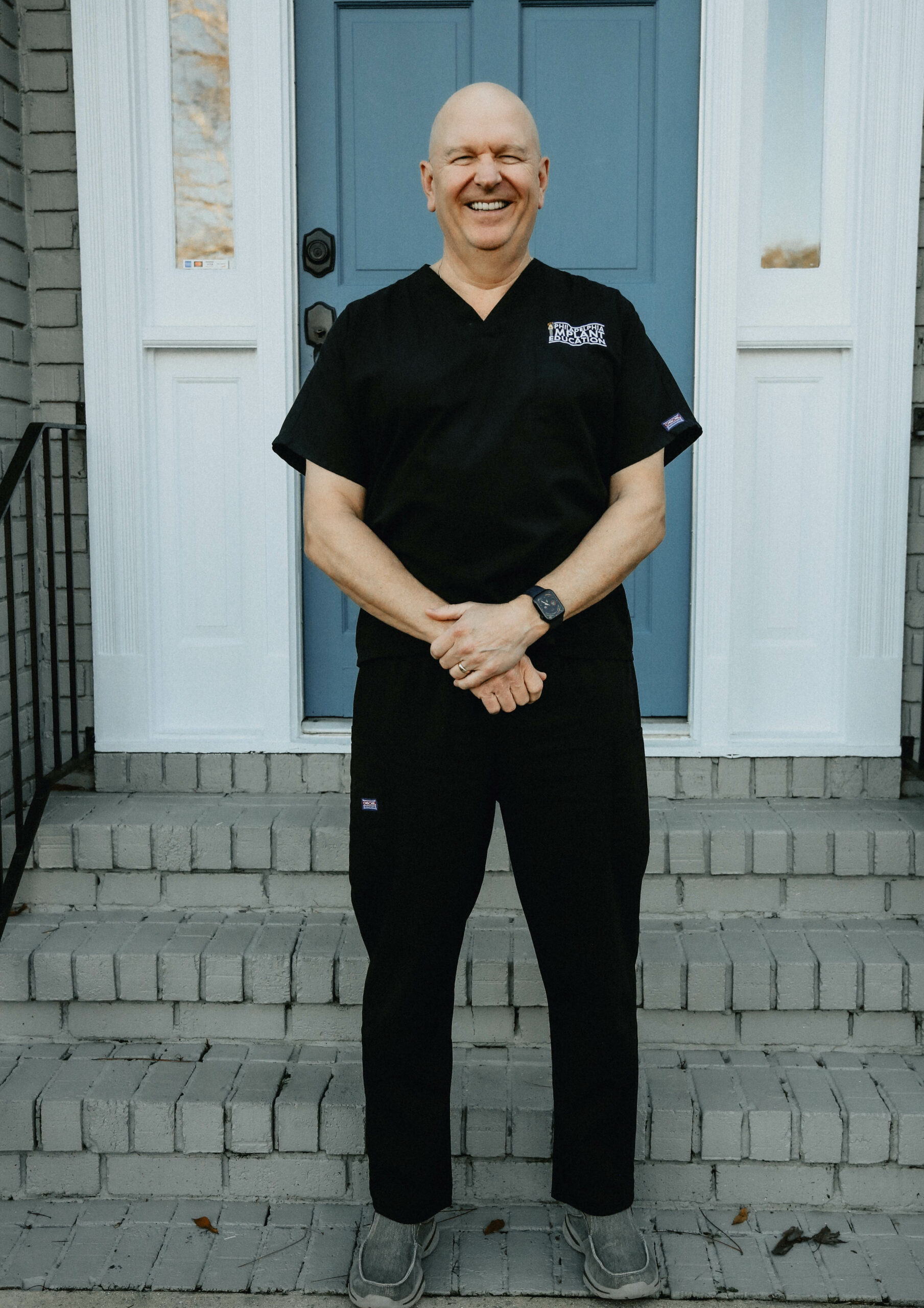 Meet Dr. Robert Walinchus
"Dentistry, to me, is the fulfillment of a long-term dream to care for people in a unique way: marrying the art of dentistry with the biological constraints of the human body.
I love the personal interactions I have with my patients, getting to know them and they me. Our conversations and the connections that grow as a result, mean the world to me. It is truly remarkable to have a career that allows those relationships to develop while I use my skills, experience, and training to better people's lives."
— Dr. Robert E. Walinchus
Education and Experience
Dr. Robert Walinchus obtained his Doctorate of Dental Medicine (DMD) at Temple University in Philadelphia, Pennsylvania. He has practiced dentistry for 38 years – and counting – and remains as enthusiastic about the profession as he felt meeting his first patients.
Dr. Walinchus has a specific interest in rebuilding patients' mouths with dental implants and implant-related restorations. His attention to detail, thorough diagnostic process, and in-depth treatment planning allows him to deliver exceptional, natural-looking and functional results. By tailoring treatment to the individual, and working closely with them throughout the process, he keeps each patient informed and comfortable, so they are confident in the care they receive.
Dr. Walinchus is proud to be part of Dr. McGibony & Associates. He appreciates the combined years of experience, insights, and knowledge everyone brings together for their patients. Through collaborative treatment, they are able to determine the very best way to correct even the most complex dental problems.
Professional Affiliations, Activities, and Continuing Education
In addition to being a Diplomate of the International Congress of Oral Implantologists, Dr. Walinchus is an active member of the:
American Dental Association
Academy of General Dentistry
American Association of Hospital Dentists
American Academy of Geriatric Dentists
He regularly attends national and international meetings and participates in various study clubs, staying current on the latest advancements in oral healthcare. Dr. Walinchus also teaches a dental implant course and lectures nationally on dental implants and implant-related subjects.
Beyond the Practice
A husband, father, and grandfather, Dr. Walinchus values time with his loved ones: his wife of almost 40 years, their three children, and their seven grandchildren. He also enjoys golf and flyfishing, and loves to fly, as well.
With his pilot's license, Dr. Walinchus has joined the Coast Guard Auxiliary. He flies search and rescue missions, as well as other coast watching missions, and is grateful to be of service to the community.
Office Location
378 Savannah Ave | Statesboro, GA